Do You Have to Pay a Monthly Fee For a Website?
This is a common question we receive at Integral Web Designs: do you have to pay a monthly fee for a website? Generally, the answer is no, but there can be exceptions.
In some cases, the cost of the website itself could be zero. However, the same needs to be hosted on a server, and it needs its own domain name in order to be publicly accessible. As such, there will likely be a monthly or yearly cost for the domain name and web hosting. Depending on the type of website, there could also be additional monthly fees associated with the website, such as premium plugins or integrations, ecommerce tools, website maintenance services, backups, and more.
In this article, we will explore the necessary and optional monthly costs associated with your website.
Domain name
Having a domain name for your website is an essential and non-negotiable cost that you must bear in order to launch a professional website. A domain name is essentially the address of your website, enabling users to easily access your website from any corner of the world.
There may be services offering a free temporary domain name for your website but such services come with the extension of their hosting, which does not look professional. Therefore, if you need a professional domain name for your website, it is advisable for you to purchase it from a domain registrar like GoDaddy. The annual cost of such domain names typically ranges from $2 to $20, depending upon the domain extension (.com, .net, .org, etc) you are looking for.
Web hosting
Web hosting is another essential, non-optional cost for anyone who wants to have a robust website. Whether it's a small hobby website or a complex site with many features, a web hosting provider is needed to ensure that one's website is accessible online. Normally, the hosting services are paid but there are a few free ones too.
Free
For individuals or small businesses that have a simple, static website, there are free hosting providers available. Vercel or Netlify are such providers that offer free hosting for static websites, allowing users to get up and running quickly without the need to pay any hosting fees.
Paid
For dynamic websites, such as those powered by WordPress, Drupal or other web development platforms and frameworks, a paid hosting plan is necessary. All hosting providers offer monthly hosting plans, but many also offer annual packages with a discounted rate. The cost of hosting can vary greatly, depending on the type of hosting and the features that are included. For example, shared hosting, which is a popular option for small websites, typically starts at around $4 per month.

Website maintenance
Although website maintenance services are not required (meaning you don't have to pay anything each month) to keep your website running, it is strongly recommended. By having regular maintenance services, you can ensure that your website is secure, up-to-date, and running smoothly. Website maintenance includes a variety of tasks, such as updating software and plugins, backing up the database, monitoring the performance of the website, and more.
Without website maintenance services, your website may experience security breaches, performance issues, or down time. Or it can quickly become outdated and fail to meet modern web standards. Professional maintenance services can be especially beneficial for large, complex websites, as they can help you manage the complexity and ensure that your website is running as it should.
It is true that you may opt out of paying for a website maintenance cost every month, however investing in such a service is the best way to ensure the longevity and security of your website.
Read more on 5 Tips for Effective Small Business Website Management & Maintenance.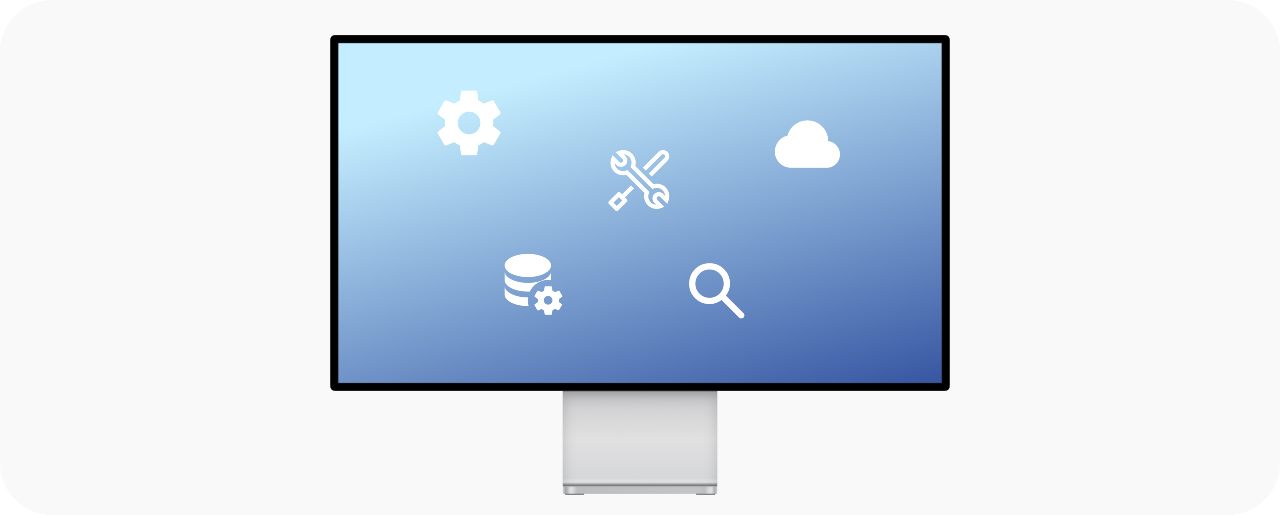 Other plugins and tool
When building a website, there are plenty of tools, plugins and web integrations available online that can help you during the process. Some of these tools come at no cost, while others may require a monthly fee.
For example, if you are using a web page builder, you may find that there are a variety of free plugins and integrations available that will make your web design process much easier. But there are also tools that require a monthly payment to access their full spectrum of features. These tools normally offer more complex functionality such as booking systems, chat widgets, payment gateway and others.
When deciding whether to use a free, paid or freemium tool, always consider first your project requirements and your business needs. In general, paid tools are better maintained and provide more reliable customer support. If you need assistance, you should ask your web developer or agency to recommend the right tools for the job.
For an in-depth examination of the expenses associated with running a website, please refer to our recent post: How Much Does It Cost To Run a Website Monthly?
Conclusion
The cost of a website depends on multiple factors. Depending on the scope of your project and the type of website you are creating, you will most likely have to pay a monthly fee associated with some of the categories mentioned in this post. This is true especially if you need a professional and long lasting website. But it is also possible to create one free of charge, which may be a suitable option for those undertaking hobby projects or simply experimenting with the technology.
Explore our monthly website packages to find a suitable solution that will cover all your website needs every month.
Find out how your website can benefit from a monthly website package solution by reading our article on the Top 4 Benefits of Purchasing Monthly Website Packages (for small businesses)