How To Promote Your New Website
To every business / startup / professional / freelancer / out there that just launched their new website: CONGRATS! Driving traffic to your site starts by strengthening an online presence. Here are 5 proven, scalable, easy to learn ways to promote your site:
1. Apply a Search Engine Optimization (SEO) strategy.
Search Engine Optimization is a technical yet learnable process that increases your website's visibility in Google's organic search results. It involves learning the basics of code, research, optimizing content, optimizing photos, building external links – the list goes on. Deploying a solid SEO strategy will allow your website to reach a more precise target audience by ensuring it ranks correctly for the products or services you wish to market.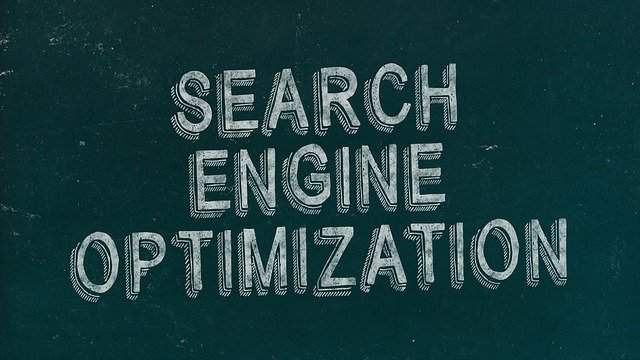 Crafting a viable strategy only comes from thorough and adequate research that demands refining your brand's niche, studying your industry, and recognizing the perspective of your target market. Start by editing the existing content in your site with keywords or phrases that people are likely to search for. The goal is to specifically use the keywords or phrases that have low competition and high search frequency by checking with available tools such as the Keyword Tool or Google Keyword Planner. Create a detailed plan by setting goals as well as optimizing your content, brand, product, or service according to your research. Let SEO be your ultimate guide when it comes to the direction of your content and marketing right from the launch of your site in order to prevent several months of stagnation.
SEO can feel daunting at first because there are unlimited ways to go about it. But given the right amount of patience and willingness to learn, it will only be a matter of time you find your efforts worthwhile.
2. Be active on social media.
Why not use your online platform as an opportunity to build a community? One of the best ways to widen your audience in this digital age is to utilize the power of social media marketing. Unlike traditional promotion and advertising, social media is a two-way street where you can easily interact with your audience. Manifest a humanized brand of your site that your market can connect with by setting up profiles on beloved platforms such as Linkedin, Facebook, Instagram, and Twitter. Comment on relevant posts, respond to questions, actively engage with the online community in a way that's appropriate to your brand. Providing insightful comments on your industry posts in LinkedIn is a great way to get your name out there. Just make sure to balance any engagement with authenticity rather than a purely salesy-promotional approach. Probing the playing field will help you learn how to keep up with the competition, develop your niche, all while managing your website's reputation.
With social media, you have the tools to invest in forming the appropriate strategies through experimentation. Don't forget to link your website on all your social media accounts and vice versa to make it easier for visitors to reach you.
3. Implement a content strategy.
Good content draws people to visit and keep reading. Generating more links through extra content to your website will allow it to rank better in search engines and overall up your SEO game. Initiating a content strategy is to promote your site with the goal of getting as many supporters as you can. Enough good content can help establish credibility with the public in the most organic way, which may eventually lead to potential and repeating customers or clients. The five tried-and-tested content strategies include the following:
Infographics

Blogging

Video/starting a Youtube channel

Starting a podcast

Email marketing campaigns
Quality, relevance, and consistency are crucial when it comes to producing content online. Make sure to synchronise your social media with any content updates to alert your audience.

4. Collaborate.
Outsource collaborations to bolster your website's reach while minimizing costs. Don't shy away from partnering with influencers on social media. Allow a reputable third-party to market your site by providing free samples or services in exchange for reviews and referrals. Featuring positive ratings on your site may help shape a convincing portfolio.
Also try teaming up for a content project with a website that has a similar target audience but is not competitive. This creates a mutuality to share ideas and general knowledge on elements on which you can expand your website proficiency as well as widening your website's exposure. Collaborations like these lead to reciprocal linking--one way to generate backlinks, which in turn supports the SEO process. If an external website features a link directly to your site, it shows search engines your website can be trusted, rewarding you with a higher website ranking.
Form meaningful collaborations by first assessing the appropriate opportunities within your online platforms. Then determine which of those might serve you and your site best
5. Run online advertisements.
In order to generate visitors to your website, the simplest thing to do is get the brand out there with the competition. It is imperative to take leaps nowadays in order to gain any amount of online recognition. Online advertisements positioned strategically will give your market one convenient click of a button that directly leads straight to you. Invest in publishing attractive and concise ads for your site on busy platforms where you can take advantage of the web traffic. Facebook and Instagram are two of the primary content distribution channels for marketers today. Many social platforms like these allow for targeting users based on their geographics and demographics depending on the options you wish to set up. The cost-per-click (CPC) or cost-per-impressions (CPM) models make it easy to adjust advertising options to fit into any budget you might have.
Pro Tip: Submit company websites to Google MyBusiness, a free major search engine listing, that can easily connect your website to potential clients or customers across Google Search and Google Maps.
Learning the ins and outs of these 5 marketing tips will be a worthwhile investment. It is largely a matter of trial-and-error. Start leveraging the strategies that best serve your brand. In case you need to take that first step in creating your website, get in touch with us and we'll do that work for you.
---
Check out below this design mock-up we created.