Things To Look For When Hiring a Web Design Company
As a small business owner, you probably understand the importance of having a strong online presence. Having a website that is well-designed, up-to-date, and user-friendly is critical for your company's success. Hiring a professional web design company can help you achieve this goal.
It is important to be informed when looking for an agency to help you with the project. Knowing what to look for can help to ensure that the project is completed to meet expectations. Doing research and asking the right questions can help to make the selection process easier and will ensure that the right web design business is chosen. With the right web development team, you can have a website that meets your business needs and stands out from the competition. This article will discuss the few key factors to consider when hiring a web design company.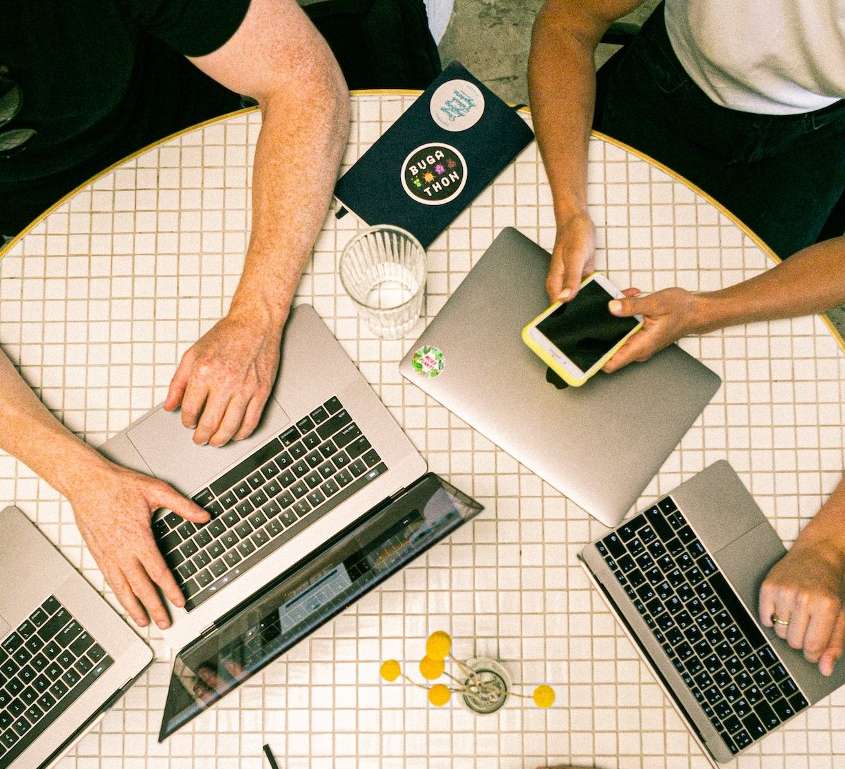 Solid portfolio and experience
When it comes to choosing a web design company, it is important to take into account their past experience and the type of projects they have completed. An agency with a diverse portfolio of projects from different industries will give you an idea of their capabilities and the quality of their work.
Diversification
Different industries have different specifics. An experienced website design company will be able to tailor their web designs to meet the standards of each industry. For example, an e-commerce website will require a different design than a corporate website. Experienced web designers always make custom web design based on the industry and the goal of the business. They need to be creative and at the same time do what actually works when providing solutions to your business.
Judge based on the past projects
It is essential to consider the company's portfolio of past projects. This will give you an idea of the quality of work they can produce. Make sure to review it first before starting the project to ensure that the people you hire have experience in the specific industry that you are looking for. Some of the web design companies will even design a free preview of the homepage of your website. This way you can see the quality of their work real-time and how your future website will look like if you work with them.
If you want a free homepage design for your business, get in touch with us here.
Good knowledge and expertise
When it comes to choosing the right web design company, it is paramount that whoever you're hiring has the right knowledge and expertise in website design and web development and even digital marketing. A website is more than just a static page, it is a complex system that requires a team of experts to create, maintain and optimize. There are a lot of moving parts, so without the right knowledge and expertise, a website will not perform as well as it should and could even be a liability for your business.
Don't hesitate to ask questions
To ensure that the website development company is knowledgeable, it is a good idea to ask them questions. Ask them about the latest trends in website design, the type of technology they use, their experience in different industries and the services they offer.
You should also ask them what kind of support they provide and how they handle customer inquiries. Their answers should be easy to understand and not overly technical. If they are using too much technical jargon, then they are probably not very knowledgeable about certain topics and are trying to hide that fact. You can ask them questions that genuinely interest you such as: "what is user experience?", "what is SEO and how do search engines work?", "what is a content management system and do I need one for my custom website?". This will also build trust and help you decide whether to use their services or not.
Check their blog
Another thing you can do is to check the agency's blog for evidence of their expertise. If the blog is regularly updated with articles about niche topics related to website design, social media marketing, search engine optimization, mobile app development and others, then it is likely that the agency has a solid level of expertise.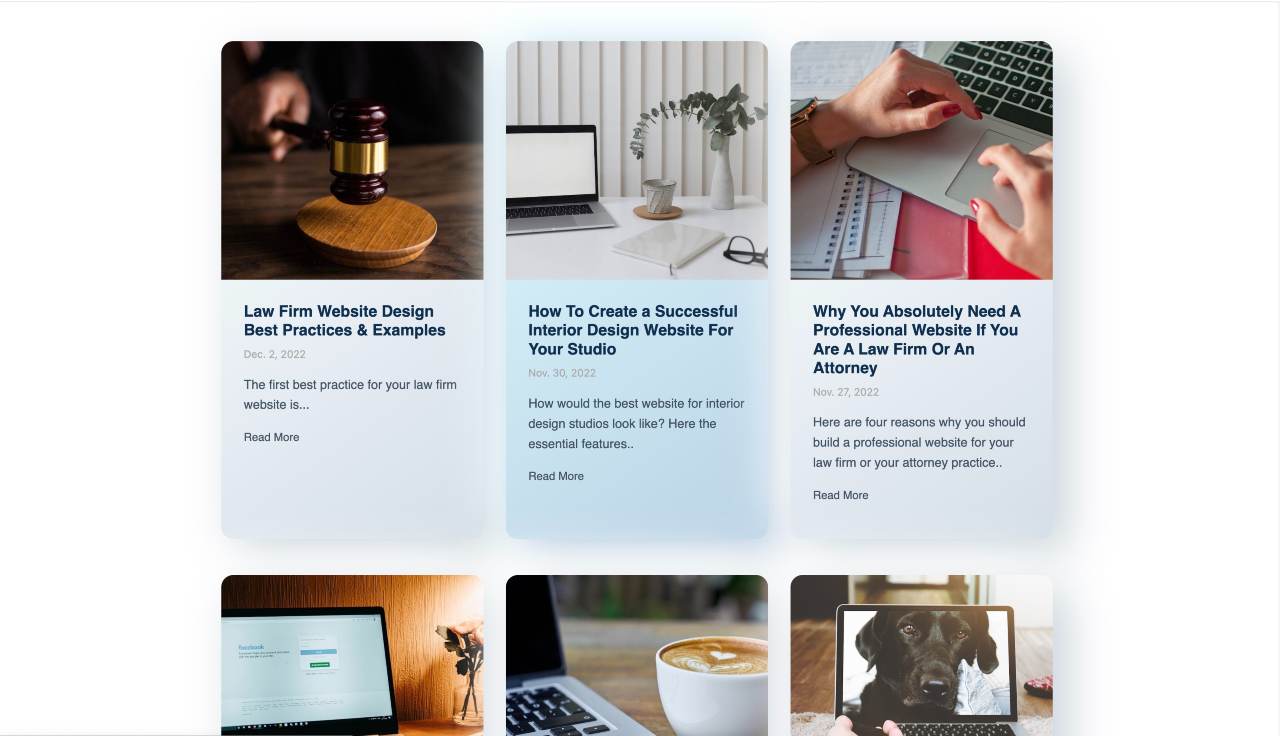 Reliable support and maintenance
When you hire a web design and development agency to create a website for your business, it's important to ask about their support and maintenance services. This is a crucial part of having a successful and long-lasting website. Without proper maintenance, your website may be vulnerable to security risks, become slow or difficult to use, and can become outdated over time.
Part of the package
Always ask if support and maintenance services are included in their website development package. This will help ensure that you are getting the most out of your website and that the agency will be able to provide the necessary support if something goes wrong. Additionally, find out how long they will maintain the website after it's launched. This will help you plan for the future and ensure that your website remains up-to-date and secure. Make sure there are no hidden costs for particular services, because costs can pile up, especially if you have multiple websites.
Support services can include regular updates to the website's design, text and images, and website functionality. Even if your site is built on top of WordPress and has a content management system, it's a good idea for the agency to handle the update of the content, so that you have more free time to focus on your business. Good web design agencies also have tools to monitor your website to ensure that it's secure and running properly. Make sure to ask them about it and the cost of that.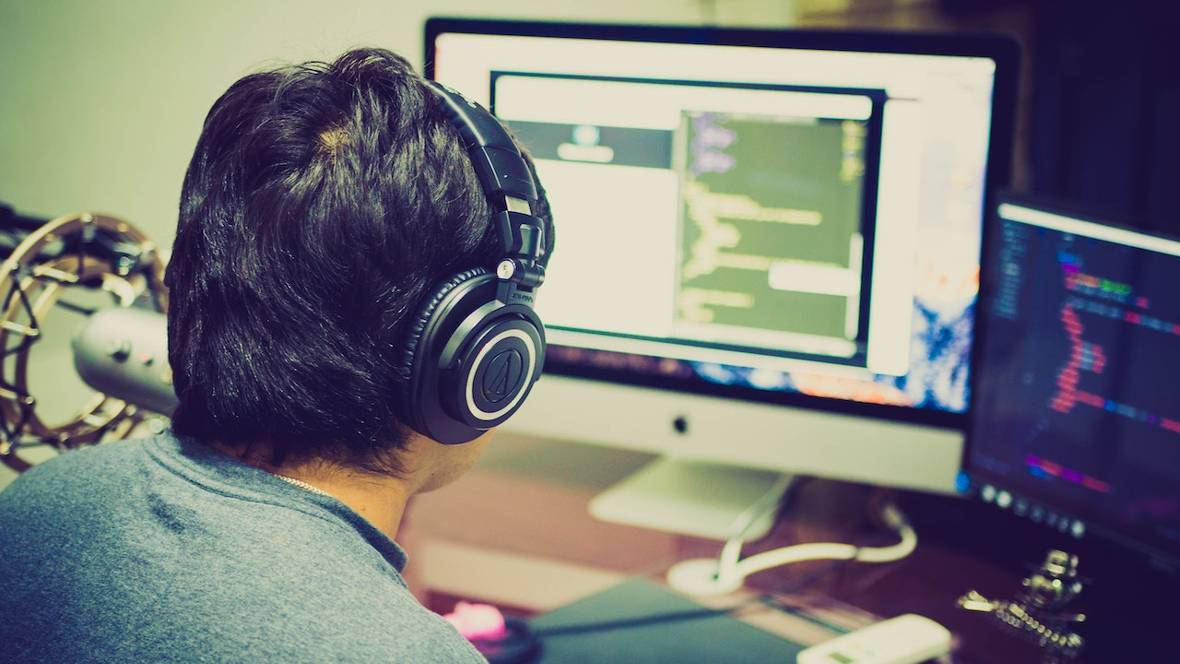 Communication and timelines
It's not a secret that communication is the key. And it's no different, when it comes to working with a web design or a digital marketing agency. It is important that they can communicate with you effectively and keep you in the loop throughout the web development project. This can be achieved through regular online meetings and Zoom calls, phone calls, emails and Slack messages. This will ensure that your website is created in line with your brand's vision and that any issues or changes can be discussed and addressed quickly.
It's essential to agree upon a timeline for the website project. This will help to ensure it is completed in a timely manner and that you are kept up to date with the progress of the website. Once you set the timeline, it's important that they can meet the deadlines and that both sides are informed of any changes that may be needed during the project.
They should provide you with a detailed plan of how they will approach the project and what the end result will look like. Make sure you have this written down in a document (often this will be listed in the contract agreement and/or the proposal). This will help to ensure that you are happy with the final outcome and that any changes that need to be made can be discussed and agreed upon.
Reasonable cost and payment terms
When hiring web design agency, it is important to ensure that the cost of the project will match the website design and web development service you will be receiving. Always get an estimate of the project cost and discuss payment terms in advance.
Know the cost in advance
When requesting an estimate, make sure you are as specific as possible in your request. Provide detailed information about what you need, what your goals are and what your budget is. This will help the web agency to provide you with an accurate estimate. You should also ask for a breakdown of the cost, so that you can see exactly what you are paying for. This will help to ensure that you are not being overcharged for web services that you don't need.
Make sure you are both on the same page
It is essential to consider the payment timeline. Ask the agency how much you will need to pay upfront, and how much will be due upon completion. Most web design companies will require a deposit before any work begins. This is to ensure that they will be compensated for their services in case you decide to drop the project. You should also ask about any additional fees, such as late payments or cancellation fees. Make sure you understand the terms of the agreement. Ask for a copy of the contract so that you can read through it and ensure that you understand all of the terms and conditions.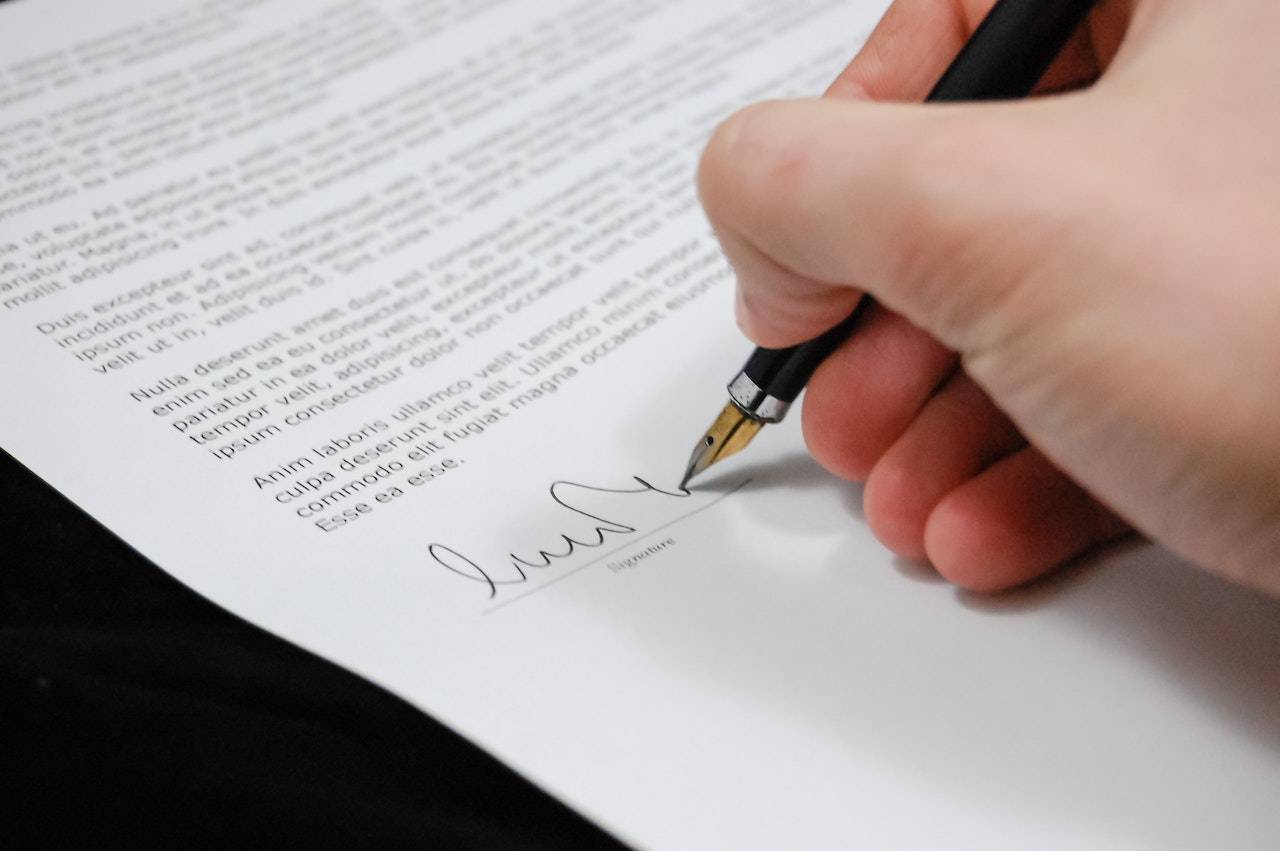 SEO and digital marketing
Another key to look for when working with a web design company is that they have the knowledge and a solid understanding about SEO and digital marketing. Search engine optimization and digital marketing are key components to help your website reach its full potential. With the right SEO optimization, your website can reach its target audience and generate more traffic and leads.
Search engine optimization (SEO) is a critical part of any successful website, especially nowadays. It helps your website get found by potential customers by increasing its visibility in search engine results. You want to be within the top web searches? SEO is the answer! However, SEO is also a long-term strategy, as it can take several months to see results. Digital marketing is also important, as it helps you reach your target audience through various online channels, such as social media, email, and paid advertising.
When working with an agency, it's important to ask if they offer SEO and digital marketing services. In case they do, find out if they offer a complete package, which includes keyword research, content optimization, link building, social media management and others. Make sure they are familiar with the latest SEO and digital marketing techniques, and can help you reach your business goals. It's also important to ask about analytics, so you can track the progress of your website and make adjustments as needed.
Scalability and flexibility
When you decide to hire a website design company, it is important to make sure that they have the capability to scale and adapt to your changing needs. The ability to add features and make modifications to the website is essential in order to ensure the success of your website over time.
The need to adapt
Scalability is the ability of websites or web apps to increase or decrease their functionality in order to meet the changing needs of its users. A website that is scalable will be able to handle an increase in visitors monthly traffic without slowing down or crashing. Always ask if the business you are working with had to build websites in the past that gained huge traffic over time. How did they handle it? What did they do to prevent downtime of the website? These are all essential things to know in advance.
Changes are to be expected
Flexibility is the ability of a web agency to quickly and easily make changes to the website in order to accommodate the changing needs of its users. This includes the ability to add, delete or modify existing features or content in order to meet the needs of the website's users.
Security and privacy
In the digital age, it is paramount to find a web agency that takes website security and privacy seriously. With the increasing number of cyber-attacks, data breaches, and privacy concerns, it is essential to make sure that they have necessary security measures in place to protect your website or mobile app and its data.
Privacy now is more important than ever
It's a good idea to look for one that has a comprehensive privacy policy in place. This policy should clearly outline the procedures the business follows in order to protect your data and website from potential threats. It should also cover the measures taken to ensure that your data is not shared with any third-party without your express permission. This is important because you need to provide the agency access to your email, hosting, social media, domain registrar and other accounts.
Who owns the website?
It is also essential to consider who owns the website once the project is complete. Many web design agencies will retain ownership of the website, meaning that you will have limited control over the website and its content. It is important to make sure that the agency transfers ownership of the website to you once the project is done, so that you have full control and ownership over the website or the mobile app.
Finally, you should make sure that website design agency has the appropriate security measures in place to protect your website from potential threats. This includes having a secure hosting environment, firewalls, emails and other measures to protect your website from hacks and data breaches.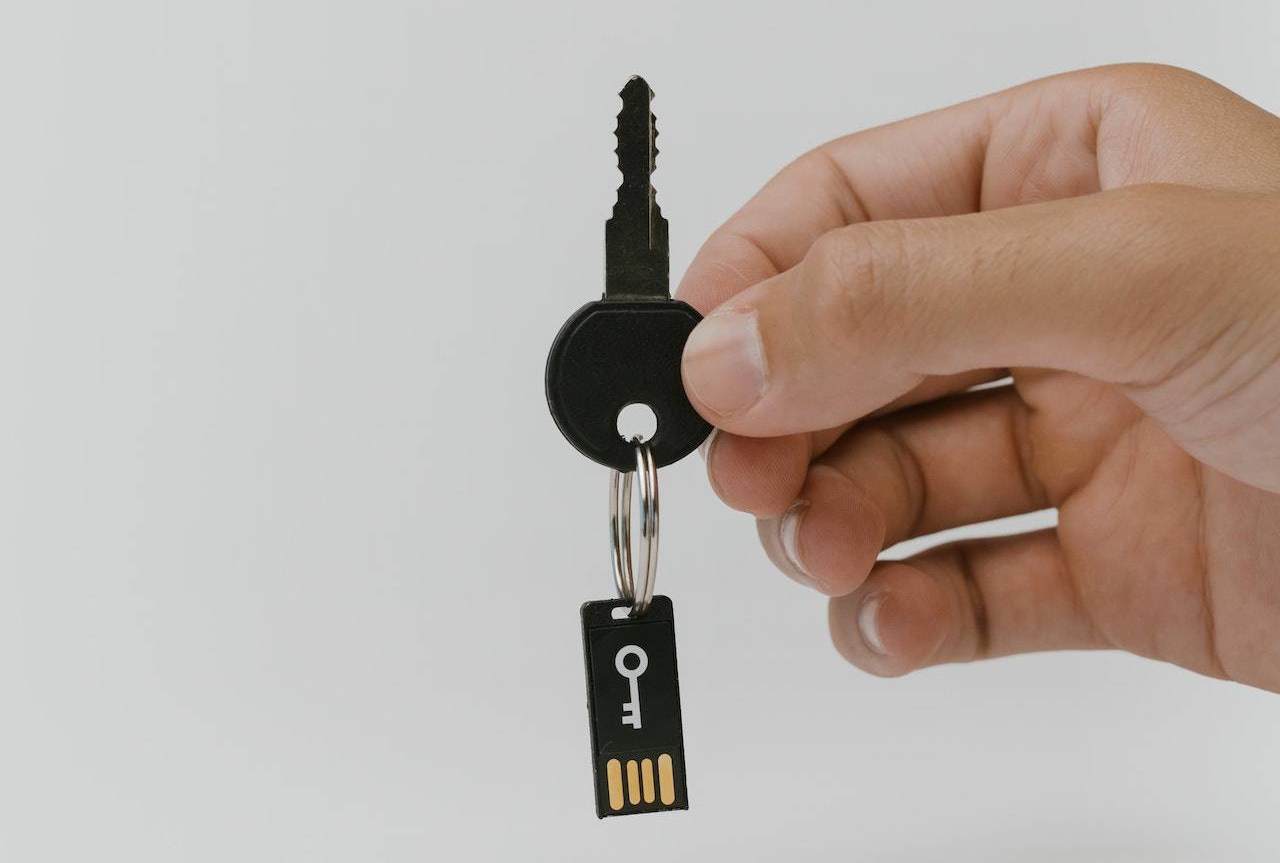 Outsourcing
Another essential thing to consider when hiring a website design agency is whether the project will be done in house or outsourced to a third-party vendor.
Having a project done in house means that the web agency will be responsible for the entire process, from concept to completion. This can be beneficial, as it allows them to have a better understanding of the project and its business goals. Additionally, they will be able to provide more personalized service and support since they already know the specifics of the project.
On the other hand, outsourcing the project to a third-party vendor can also be beneficial in some cases. For example, if the project is complex and requires specialized skills, it may be more cost-effective to outsource it to a vendor who has the necessary know-how. Additionally, outsourcing can help to speed up the process, as the vendor can provide resources that the agency may not have.
You learn about this topic in detail in this article from Designrush.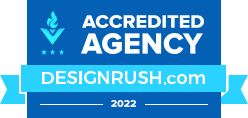 Do you need top web design services?
If you're looking to take your online presence to the next level, then don't wait any longer: contact us today for our top top notch web development services. Our experienced web design team will take the time to understand your needs and create a customized solution using cutting edge technologies that will make your website stand out from the competition.